Gerbera Breeding LTD. located in Israel's heart of Gerbera flower production for export for the European & US markets. The growing conditions of this area are those typical of the Mediterranean climate.
The temperatures, humidity, radiation, day length, soils, water quality and diseases differ highly from Holland's climate conditions where most of the new Gerbera varieties are bred and produced.
The characteristics of the Gerbera varieties bred by Dr. Yoseph Shoub of Gerbera Breeding (LTD) Israel, which are the result of more than 40 years of experience in growing, research, teaching, instruction, consulting, and of course breeding and selection, make them especially suitable for growth as cut flowers around the world, and especially in the so called "Subtropical climate" and "Mediterranean Climate". These climatic zones pass through Israel, Italy, Spain, Portugal, Morocco, Colombia, California, Japan, South Africa and Australia. Although the varieties are best suited to these conditions, they do very well in other climates as well.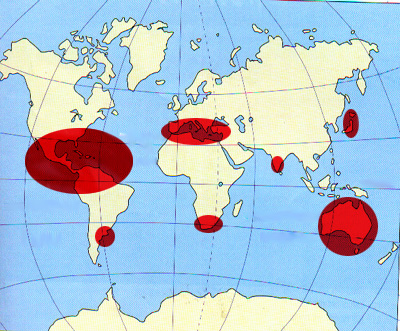 Dr. Yoseph Shoub, Gerbera Breeder
1963-2021

Practicing Gerbera: growing, experimenting, breeding, consulting, lecturing.

1976-2021

Breeding of gerbera varieties, protected by PBR law. Marketed worldwide by Selecta Cut Flowers S.A.U.

1946-1948

Agricultural School 'Mikve Israel', Israel.

1959

BSc. - The Hebrew University of Jerusalem, Faculty of Agriculture. Rehovot, Israel.

1961

MSc. - The Hebrew University of Jerusalem, Faculty of Agriculture, Israel.

Thesis: The Morphology and the Physiology of Iris var. Wedgwood, under Israeli growing conditions.

1968

PhD. - The Hebrew University of Jerusalem, Faculty of Agriculture, Israel.

Thesis: The Physiology of Flowering of Ornithogalum arabicum L.

1969-1980

Lecturer in Floriculture, the Hebrew University of Jerusalem, Faculty of Agriculture, Israel.

1972

Editing the Section - Flower Bulbs and Corms. Encyclopedia of Agriculture Volume II, Hebrew Israel.

1972-1973

Sabbatical leave, Michigan State University, Faculty of Horticulture.

Research: Tulips - Developmental morphology. Hyacinthus - Stem distortion.

1976

Alex Laurie Award, the American Society for Horticultural Science.

For the paper: "Growth and Development of the Shoot, Roots and the Central bulblet of Tulipa gesneriana L., cv. Paul Richter during Standard Forcing."

1970-1990

Editor of the Quarterly 'Greenhouses and Flowers', Publication of the 'Israeli flowers' Growers Association'. (Hebrew)

1986

'Agritech - 1986 Award', the Israeli Ministry of Agriculture, for Stimulating the Israeli Gerbera Culture.

2000

Advice as A volunteer to HUNAN + HAINAN CHINA Via "Matat Knowledge from Israel" Mission to CHINA Shandong-Yantai Association for International Exchange of Personnel.

2000-2008

Breeding & Selecting Lilies for 'Saban Nurseries', Israel.

2004

Commendation awarded by The Professional-Committee of the Israeli Gerbera Growers, for many years of valuable contribution.

Invited Lectures

18th International Horticultural Congress, 1970 Tel-Aviv, Israel.
VII Simposio De la Floricultura, Nutricion Y Sustratos, 2004 Rionegro, Colombia.
2nd International Horti-Expo, Hitech-Farming Seminar, 2012 Kannur, Kerala, India.
"Crop Production Under Saline Stress" 2015 The Hebrew University of Jerusalem.

Seminars

Gerbera culture and 'Autoagronom' A Proven Concept.
In: Israel, Colombia, Ecuador, Costa rica, México, Venezuela, France, Italia, Tenerife, Kenia, South-África, China, India, California USA.

Applied research publications

'Greenhouses & flowers', 'Flowers-World': The Israeli Flowers growers Association. 1966 - 2010
'International Water and Irrigation Review'. 1996 - 2016
'Floral News' - A Digital-magazine of Selecta-one. 2013 - 2016

Research Subjects

Physiology and Morphology of Flower-Bulbs and Gerbera
Gerbera production and Breeding
'Autoagronom' Applied Concept adjusted for controlling agricultural crops
Forestry and Gardening ornamentals
Creating Hydroponic Conditions in Solid Media
Salinity caused by Conventional drip-Irrigations
Micro-Irrigation systems & Pulsators
Water-movement in the soil and in growing media
And many more...